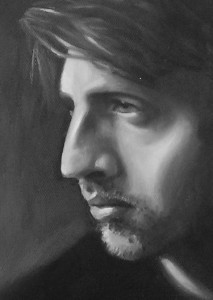 One day at school I remember being very impressed with my friend Damian's drawing of a car. I didn't understand why it was so much better than mine until I noticed a small detail that he'd added.  The suspension! A small verical line with a zig-zag through it. I think this is the moment that  my  love for representational art began. I was 5 years old.
After having studied in Paris at the ESAG (Ecole Supérieur d' Arts Graphiques)  I came back to the UK  and trained as an illustrator at the Gemini School of Illustration. I graduated in 1998. The strong  foundation in representational art I received from both schools led me to pursue a career as a fine  artist.
I am currently based in North London.
© 2014 Patrick Jackson. All rights reserved.